~*~*~ Crossposticated In Other Places~*~*~
August 13, 1966-August 13, 2006
40-year Anniversary of The Day
We Saw The Beatles In Person!
CLICK ALL PICS IN THIS POST FOR LARGER IMAGES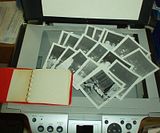 Ah! How nice that I got my new scanner operative just in time to make actual scans of our concert snapshots. So this year we don't have to rely upon the old aim-the-digital-camera-at-the-scrapbook routine!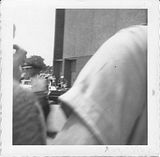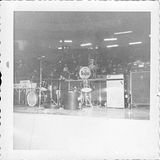 ~MAL


Basically, our little group of 3 saw the backs of their heads and a Starkey-butt. Hee. We couldn't see them very well, much less hear them (they didn't have humongous speakers in those days), so it all seemed like a strange dream afterwards.

And I don't even think Brian was there for that performance. *sigh*

However... if you look to the far right of one of the photos, you can see Mal. Saw a lot of Mal that day. :)
Also in that same pic, to the side of the stage you can see part of The Cyrkle's drumkit.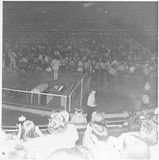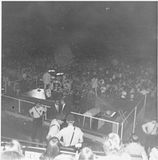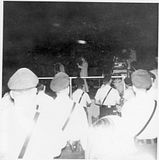 Carole was the lucky one. She was close, on the side by the stage (as you can see by the pics). We didn't know her that year, she was a year older than we were... so we didn't get copies of her photos until we made her acquaintance the next year or so. After the boys were all done touring, of course. :(

Lucky Carole attended every Beatles performance in both Detroit and Chicago, all three years. She had a tiny extra bedroom in her basement that was TOTALLY papered with Beatles pics clipped from magazines and newspapers. That was astounding, to say the least.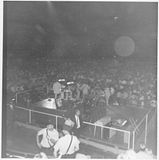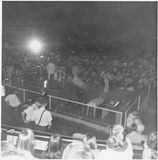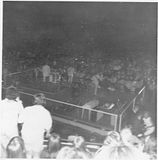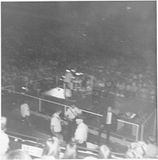 ---


What a strange feeling! For the first time in 40 years, I have manually taken the snapshots OUT of that little red photo album.

In so doing, though, I was surprised to notice something long-forgotten:
Most of these pics have very light pencil writing on the backs.
[Oy, these captions sound so corny now!]

Warning ~ large scan images showing 6 snapshot backs each:

***AND I APOLOGIZE FOR MY IMMATURE COMMENT ON RINGO ***
I thought it was funny at the time.
Actually, he was always my fave "musical" Beatle, always.


---


In my snapshots, you may notice there were many press photographers circling the stage.
Well, I have recently acquired a bunch of press photos taken by one of those photogs, taken at that very same concert!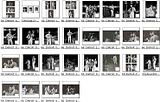 They were generously emailed to me
by the wonderful Chazz Avery
of BeatleSource.com.
(Also see the banner/link I made for him, below!)

If y'all ask me real nice, I just may upload them
to Photobucket and post them, too.
As it goes, I have almost exhausted my online time for today.

---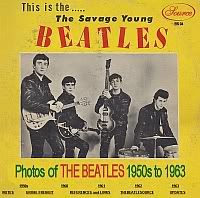 BEATLESOURCE.COM
THE SAVAGE YOUNG BEATLES
A veritable goldmine of early, mostly pre-Eppy
Beatles lore, pics, audio, etc!
RARE, RARE, RARE!



For your amusement, I have also unearthed a vintage photo
of myself, at approximately 18-19 years of age (1968/69-ish).
My, don't we look solemn!