~~ WARNING ~~ HUGE, HUGE PICSPAM UNDER CUT! ~~
CLICK TO READ PROGRAM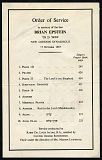 Since I was so deathly ill on August 27 this year, on the day I should have been memorializing him...

ON OCTOBER 17th...

In 1967The Beatles attended a memorial service
for Brian Epstein at the New London Synagogue.
...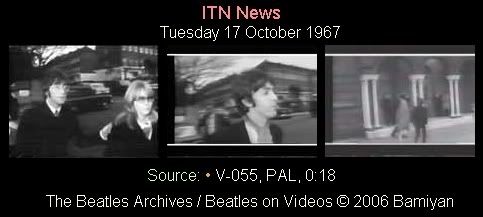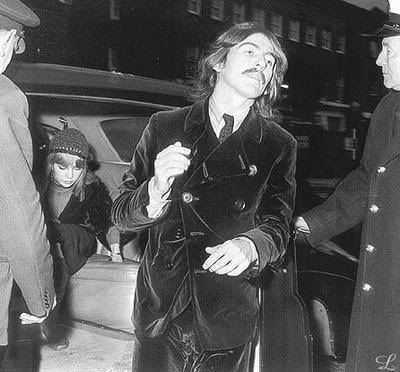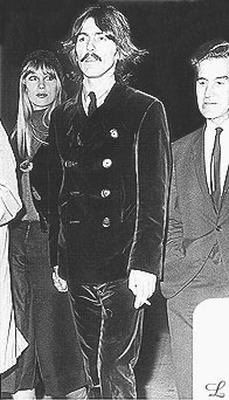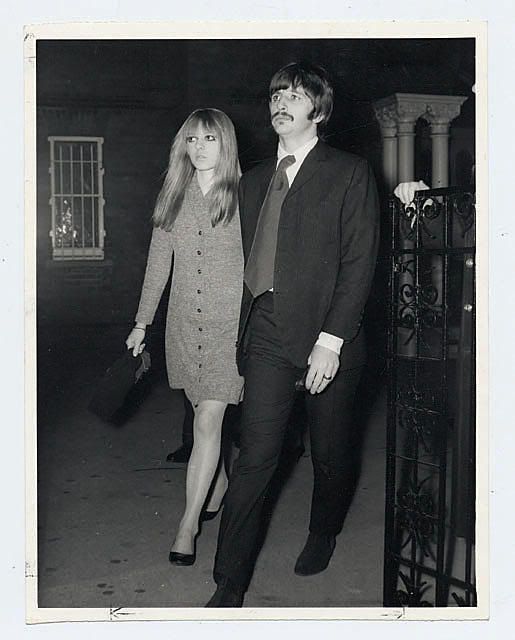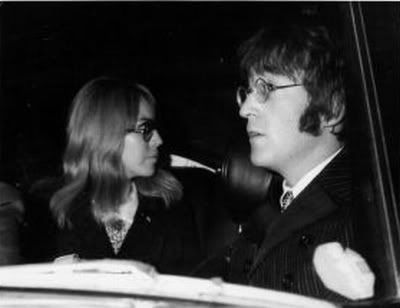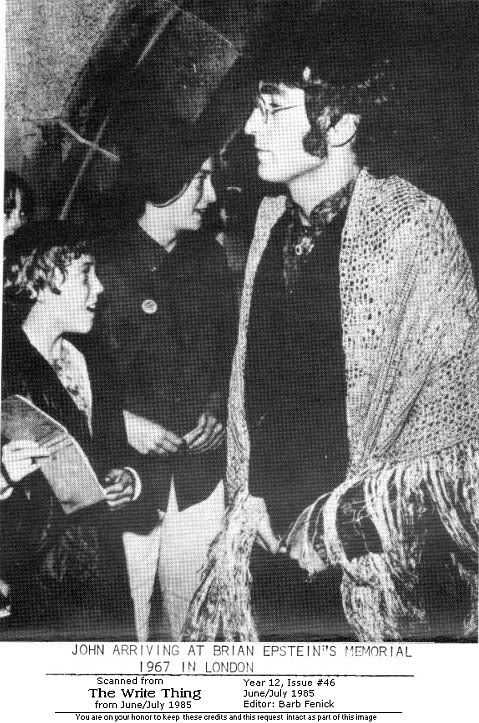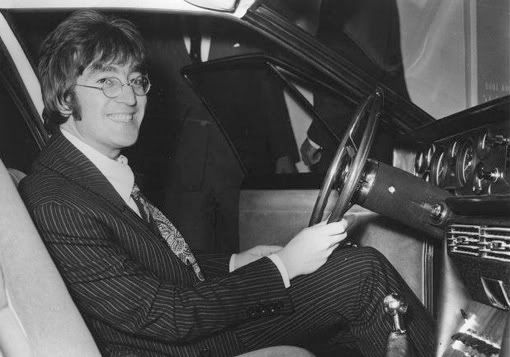 Rare articles from magazines in Spanish: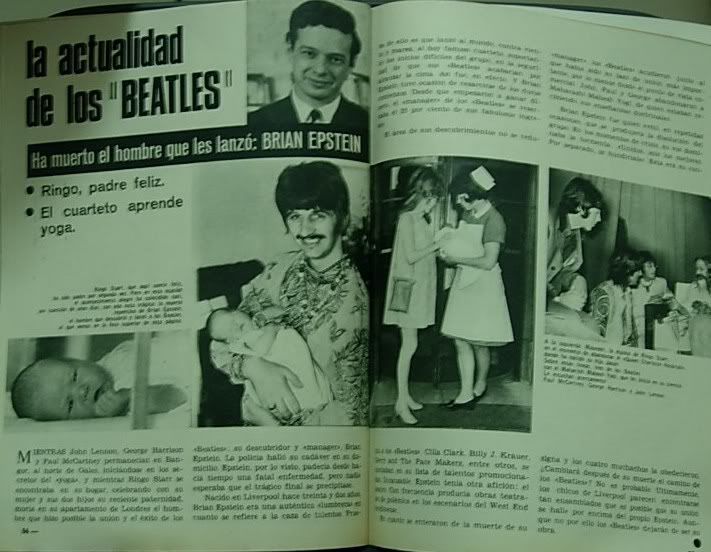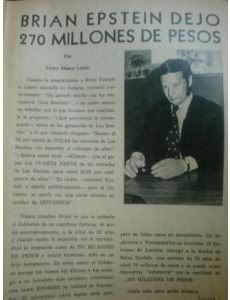 Some more photos of articles from the press media: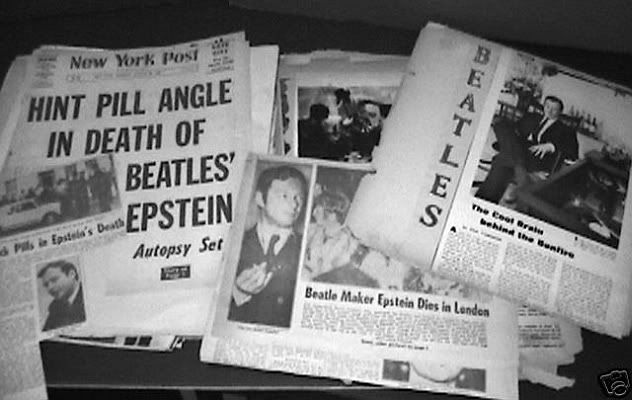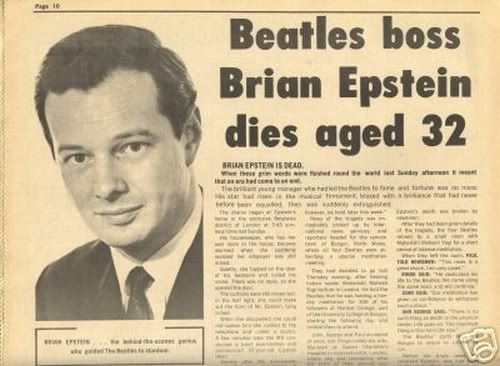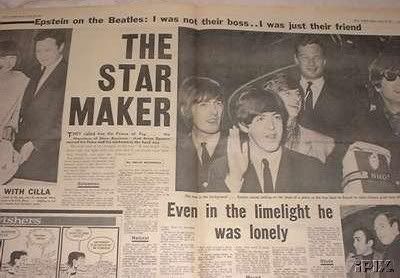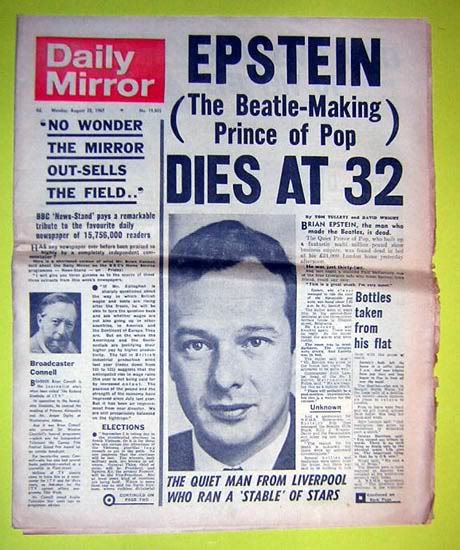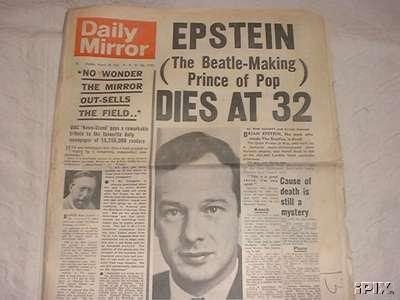 *** Here's the newspaper page that I own ~ I'll have it framed someday ***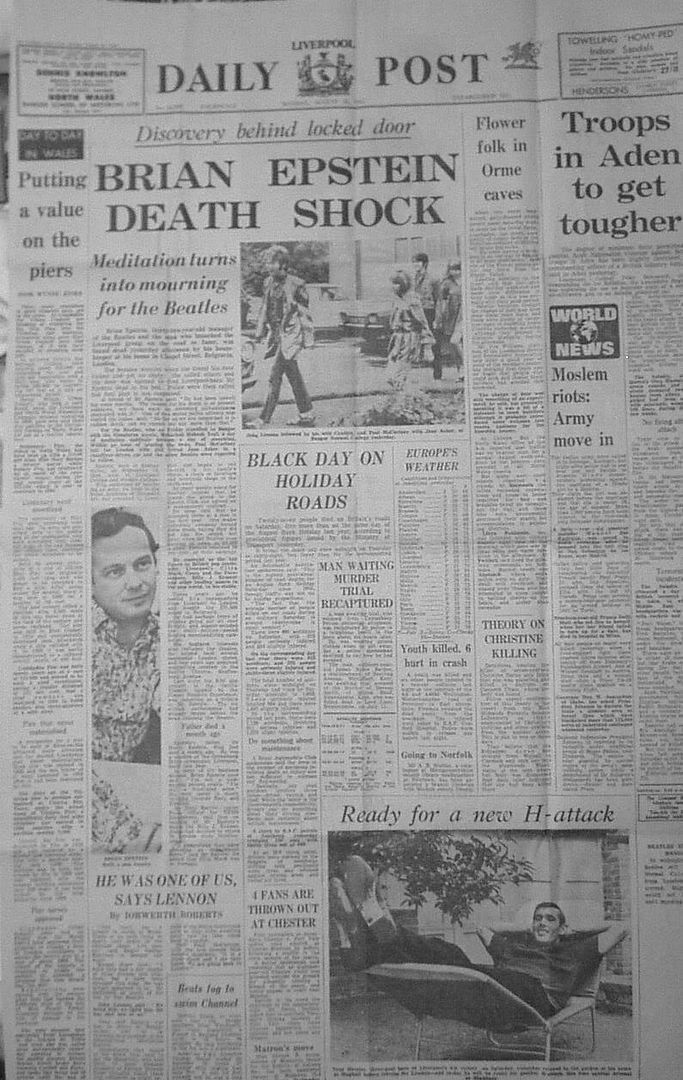 Seems to me the quotes from his own Boys sound like brain-dead Maharishi-puppets.
All this unbelievably stupid "he's not really dead" garbage they were spoonfed.
Cilla sounds more on the mark here: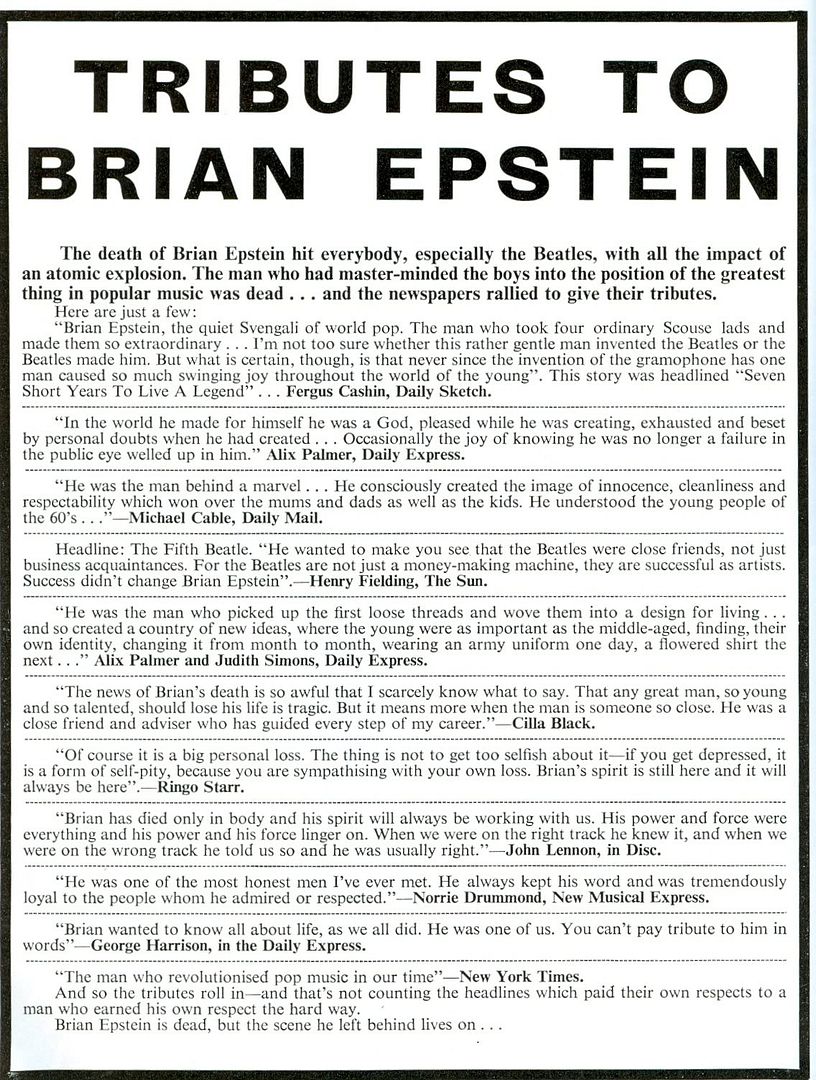 Brian's grave was photographed personally by Katie Hickox this year,
August 27, 2007, the 40th anniversary of Brian's death.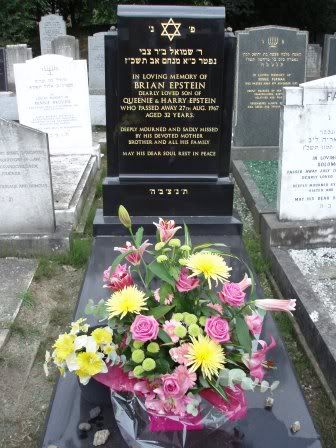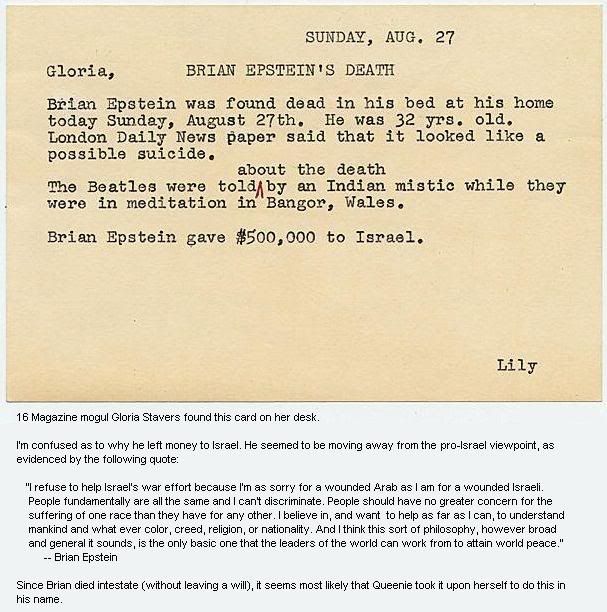 ---

Click to read
My memorial service post in the
mrbrianepstein
Community two years ago today (Oct 17, 2005)